... knowledge traditions of the African continent. "The launch of the Centre for Philosophy in Africa and Chair in Identities and Social Cohesion in Africa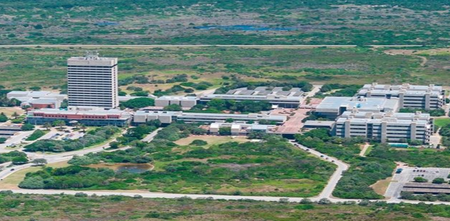 ... ____________________________________________________________________
"How can South Africa, and Africa as a whole, realise communities that are both aware of, and responsive to, their troubled past while remaining committed to social cohesion?"
This question emerges as one of the focus areas of the newly launched SARChI Chair in Identities and Social Cohesion in Africa (ISCIA) at Nelson Mandela University.
The former calls upon us to recognize and strengthen authentic local identities, while the latter requires us to unbind the kind of purist identities that lead to exclusion, social antagonism and violence.

The ISCIA Chair, launched at the Bird Street Campus last week, focusses on identities and social cohesion in Africa. This is premised on the understanding that training and retaining highly skilled, internationally competitive innovators able to promote equitable, sustainable and inclusive growth in South Africa, depends on both an ethos of social cohesion and a stimulating environment for educational experimentation.
The ISCIA Chair, currently occupied by Prof Andrea Hurst, was launched alongside the Centre for Philosophy in Africa, both initiatives celebrating a first for Mandela University, in particular its humanities discipline. Dr Sam Nzioki presently heads up the Centre for Philosophy in Africa as acting director.
Both initiatives are driven by the realisation that the academy is traditionally the seat of intellectualized, instrumental education, where creative thinking and art are underplayed Both hope to address this by offering adventures in "thinking-differently".
They explore new ways for recognising human dignity through an emancipatory critique of colonial legacies left behind in cultural symbols and artworks, while contributing to the re-awakening of African scholarship, and a creative, transformative, decolonized educational practice.
In her inaugural address last year, Mandela University Vice-Chancellor, Prof Sibongile Muthwa, stressed the need to rethink the borderline between the natural sciences and the humanities towards a renewal of the academic project that must have, as one of its focus areas, the re-imagination of the humanities to revitalise the transformative potential of its disciplines.
Speaking at the launch on Thursday night, Prof Muthwa said the launch of these two crucial initiatives was a tangible contribution to the University's intent to place its scholarship in service to society and to validate the knowledge traditions of the African continent.
"The launch of the Centre for Philosophy in Africa and Chair in Identities and Social Cohesion in Africa is very profound, given the work we want to do in humanities," she said.
"The timing of this launch forms an important part of the University's Mandela Centenary, which has been rooted firmly in the academic and scholarly enterprise. We are a world, continent and country in transition, and this places everything in question and it suspends all notions of certainty, including our own understanding of the purpose of the university."
"I have previously challenged us all to disrupt the notion of a purpose of the University and to rigorously engage with the fundamental question of what universities are for. What needs to be woven as a golden thread throughout is that the academic community as a whole must cultivate humanity both through transformational and transformative educational leadership."
The Chair and Centre are part of a bigger drive to connect the institution's diverse and multidisciplinary academic community to a "Mandela consciousness" truly deserving of the University's name.
The Executive Dean of the Faculty of Arts, Prof Rose Boswell, said the launch of these initiatives had been a long time coming, with its work to cut across multiple disciplines in a transdisciplinary manner.
"From [Prof Muthwa's] inaugural speech, the need for the university to change, and for the better, to become more grounded in South Africa and continent of Africa emerged as a key area – for us to be engaged and to speak from Africa, as Africans," she said.
"In the last 10 to 15 years in South Africa, the spectre of xenophobia has had an impact on South African and African society. Part of the inspiration for the section on social cohesion was to do research in this area and address it or to have particular ways in which we grapple with this difficult and pernicious challenge on the African continent.
"The Centre for Philosophy is part of this larger debate and discussion. It is based on an understanding that even from Africa and South Africa, there are possibilities for a deeply African philosophy that we can share with the world; that we do not need to draw on external knowledge foundations and epistemologies in order to explain what is happening in the philosophical environment in which we exist.
"We wanted the Centre and SARChI Chair to bring about greater transdisciplinary thinking and practice, and some very interesting ideas are emerging around these two critical posts."
The proposal for the SARChI Chair, which is one of seven based at Mandela University, also sought to foreground a research problem. With legacies of colonialism so deeply inscribed in the country's aesthetic symbols, artefacts, metaphors and spaces, the recognition of human dignity is understood in terms of the need for emancipatory critique, with the aim of acknowledging and strengthening authentic national identities.
However, according to Prof Hurst, the challenge has been that the main outcome of identity politics has been the assertion of bounded and pristine identities, leading to adversarial events of xenophobia, Afrophobia, and new forms of marginalization that weaken integration and cooperation.
"This lack of social cohesion undermines hope for the necessary radical re-conception of knowledge production that will produce internationally competitive innovators and help re-articulate lived experience."
"The research question emerges of how to realise South African communities that are both deeply aware of, and responsive to, their fractious past – which calls upon South Africans to recognize and strengthen authentic local identities – and committed to social cohesion – which calls upon us to unbind the kind of purist identities that lead to exclusion, social antagonism and violence."
The research will be conducted from a philosophical standpoint, with a strongly practical focus of ancient philosophies re-imagined for a contemporary, local context, all the while advancing the research and postgraduate agenda of the Chair. About twelve postgraduate students – from honours to postdoctoral level – are doing research work under the Chair.
The Centre for Philosophy in Africa primarily heeds the irrepressible call of our times for tangible transformation within knowledge production processes in Africa.
"Such processes ought to facilitate thinking, action and being for viable change to contemporary realities of Africa and African life. And so, the Centre commits to advancing new configurations of philosophical activity, in other words new ways of thinking and being, towards a living philosophy for Africa," says Dr Nzioki.
"Such configurations move away from the sterility of contemporary Academic Philosophy –predominantly a universalistic, professionalised discourse, often reduced to mere criticism of written arguments, often doomed to the impotent dead/locking of horns over the meaning of texts."
For more information on the SARChI Chair in Identities and Social Cohesion in Africa and Centre for Philosophy in Africa, visit
   isciachair.mandela.ac.za 

and
   philosophy.mandela.ac.za respectively.

https://www.rnews.co.za/article/23675/mandela-university-launches-centre-for-philosophy-in-africa-and-sarchi-chair